Employee Interviews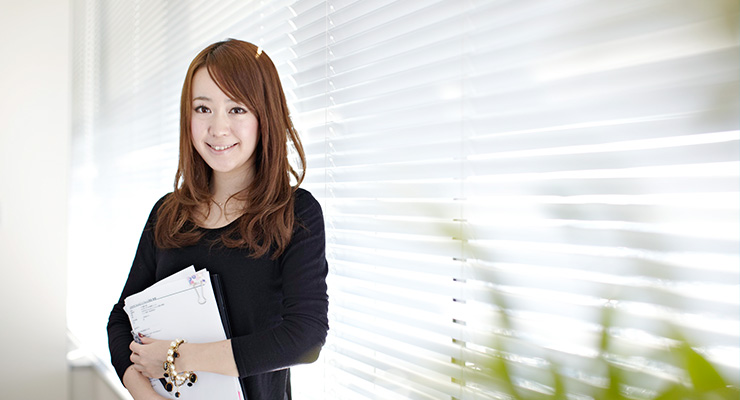 Japan
Horikane
Theory
Merchandising
(Current:Theory business Theory)
With her eyes firmly fixed on working in an international capacity, Horikane was drawn to Theory's global growth story. The opportunity to acquire new skills and a working understanding of Japanese business at Theory has her on the path to realizing her dreams. Ultimately, she aspires to leverage her English ability by working for Theory in New York to serve as a bridge to bring this increasingly international business closer together.
What was the allure of Theory ?
Having lived outside Japan when I was younger, Theory stood out to me as a company that started in New York and has gone international. Part of the appeal was the effort that it is pouring into expanding globally. Also, I have always loved fashion. I dreamed of using my English skills in Japan and someday working outside of Japan, so Theory seemed like a great fit. This impression was reinforced during the interview process, when I met people at Theory that I saw as potential role models and hoped to be more like someday.
Please tell us about your time at Theory.
After working in our stores for around one year, I was transferred to headquarters to help manage inventory. One great thing about this company is that you do not just follow orders from a supervisor. Decisions are made as a team. Each person needs to think and communicate. Starting out in the stores and then moving to headquarters has expanded my skillset and my mindset. It has also given me a greater appreciation of how Theory functions and grows its business by harnessing creativity and design from New York while drawing on some of the strengths of Japanese culture.
Where do you see yourself in the future ?
My intention was always to gain experience here in Japan and then work abroad. My multiple roles at Theory have taught me about much of our operation—from planning inventory to selling products and satisfying the end customer. Now I want to gain more experience further upstream, including in production, ordering and product planning. With knowledge gained on the sales floor and at headquarters coupled with my language abilities, my sights are set on New York. I want to work among our diverse locations to be a bridge to further improve communication between Theory offices in the US and Japan. This is a company that gives you a chance to prove yourself and to realize your dreams. I am convinced that I am on the way to realizing mine.