Employee Interviews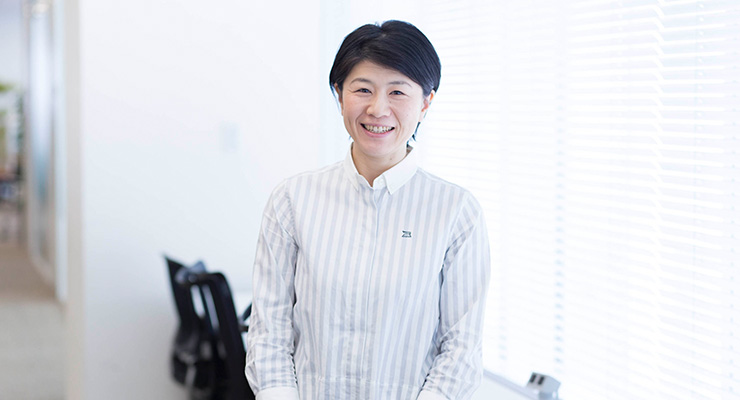 Japan
Ito
UNIQLO
Global Marketing
(Current:UNIQLO Europe, Marketing Operations Leader)
Coming from an apparel company that catered to young women, Ito joined UNIQLO in 2003, drawn by the brand's broad appeal, diverse customer base and potential for personal growth. Ito has been responsible for PR for FAST RETAILING's UNIQLO and GU brands. Today she works in Marketing, conveying the goodness of new products and helping facilitate communication activities in new markets. Communicating the values behind UNIQLO's products and enriching the lives of customers keeps Ito motivated while new challenges keep her passionate.
Communicating to Make a Difference
At UNIQLO, we are bringing a new approach and new values to fashion. In doing so, we also offer customers unprecedented value. My job is to communicate this to customers. Currently I work in Marketing and am responsible for developing communications for inners and loungewear. Signage, advertising, PR and the sales floor itself are the primary tools we use to share information with customers. Each day I work on how best to get across what makes our clothes great and convince customers to buy them. Our products are empowering. They enrich lives and can change both style and fashion. I relish communicating this in the best way that I possibly can—it is a very big and very rewarding job.
Big Challenges, Spectacular Results
Collaborating with Jil Sander, a world-renowned designer, was an amazing experience for me. She brought many years of couture experience to the project and an approach that was unfamiliar to UNIQLO. Our vision to bring modern, sophisticated clothes to people everywhere at a reasonable price brought us together. Even so, overcoming our different cultural backgrounds was a challenge, and communication was of paramount importance. It was in this way that we were able to parlay the +J into success for UNIQLO. Ultimately, this reinforced for me that overcoming difficulties can lead to a commensurately great end product.
Downtime Distinction
I have two young children, so I am always focused on my work-life balance and how to finish my work efficiently as possible without working overtime. Once I am out of the office, I switch gears and enjoy quality time with my children. I find that this clear-cut distinction between work and family helps me to do my work better.