Employee Interviews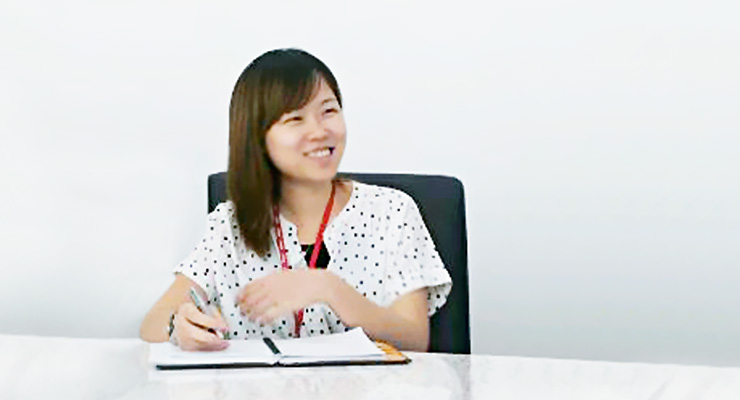 Malaysia
Cindy
UNIQLO
Administration
(Current:Administration Manager)
What is appealing about FAST RETAILING as a place to work?
What appeals to me is the broad scope for personal growth and advancement. At UNIQLO Malaysia, my main role is to support the operations team. There is a high level of responsibility, commitment and teamwork that is demanded—not just completing daily tasks. With this there comes immense opportunity to improve myself, both in terms of technical skills and in working with others. FAST RETAILING is a great place to work because the positive environment allows me to improve and challenge myself daily.
What has been your most challenging project at FAST RETAILING?
The most challenging project for me was launching UNIQLO in Malaysia. Although I was handling administrative functions I had to work across departments such as marketing and store development as we prepared to open. I gathered information, sought advice from superiors and colleagues, learned new tasks and gained a wealth of experience. Today we have opened seven stores in two years and expanded our store support team to eight people.
What do you value in your work and why?
I value the opportunity to learn and to grow. For me, work is about much more than the wage. Work is an important avenue for learning in life, an ongoing education. And FAST RETAILING provides the perfect place for me to do this.
What are the advantages of working at FAST RETAILING?
There are many advantages including that it is a fair company with a transparent evaluation system enabling broad scope for rapid growth and advancement for talented and hardworking people.
What is your ambition?
I want to grow with the company and someday see 100 UNIQLO stores in Malaysia! I also want to continue to learn and experience working in different countries, departments and business environments.