Employee Interviews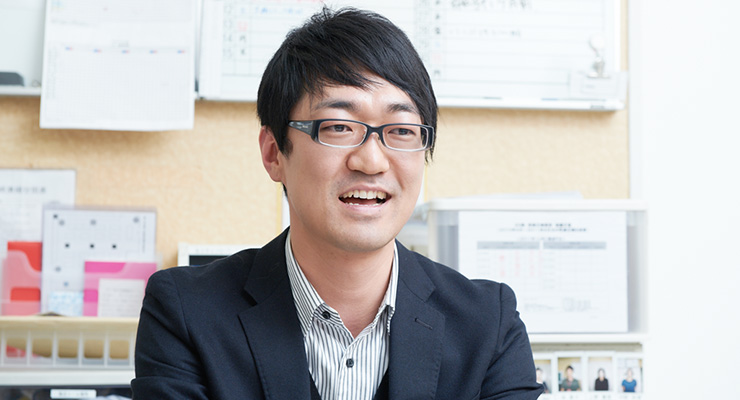 Japan
Kison
FAST RETAILING
FR Management and Innovation Center
(Current:Inventory Control and Logistics Manager)
Impressed and inspired by the forward-thinking nature of FAST RETAILING, Kison has shined as a manager and leader and now works to help forge future leaders at the Global One Institute, the company's training arm. Making full use of the company's global network and other resources available to him, Kison is helping others succeed and become talented business leaders.
Store Managers: Leaders Forging Leaders
Prior to my current role, I was involved in the management of stores at a number of levels, including being the manager of five stores. Running a store is a lot like coaching a team – players need direction and strategy. They need a coach to keep them motivated. Leading by example is how store managers create a work environment where people can grow as business leaders and also as people.
Store managers are invested in everything members of their staff do, from initial delivery of the merchandise until it is sold. Of course, sales numbers are important, but being motivated by more than just profit is the key to helping our team members grow faster. We offer an environment where team members can grow not just as business leaders but as individuals as well. Aiming to have satisfied customers and happy staff members is the real reason I got out of bed every day – when I was a store manager and now.
Onward and Upward
I'm working in Japan now, but eventually I would like to be the president of FAST RETAILING in South Korea. My timeframe for achieving this is six years from now, when I am 40. As a company, FAST RETAILING gives those who want to contribute the opportunity to expand their roles and responsibilities. Proactive people who do not fear failure and instead embrace risk can shine here. You can gain experience working in various roles and functions and also advance rapidly. My path forward is clear. Training employees in different countries is one step. Opening and managing a store in a country where FAST RETAILING has yet to set up shop is another. Making this company stronger by gaining experience living and working in different countries is my way of becoming a global leader.