Employee Interviews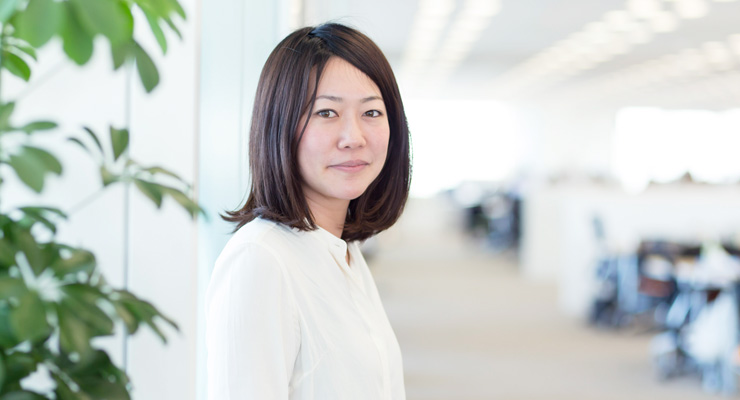 Japan
Suzuki
FAST RETAILING
CSR Social Innovation
(Current:FRJP ARIAKE Project Office (PMO))
Since joining FAST RETAILING after graduating from university in 2008, Suzuki gained her store manager credentials in Hiroshima before transferring to the Corporate Social Responsibility (CSR) Department in April 2011. She has jumped in with both feet and helps to spread the company's recycling activities.
Global Stage for Global Change
I had two criteria in mind when I was deciding where I wanted to work after university. I wanted to be connected to the world and do something to help it. When I heard about UNIQLO's All-Product Recycling Initiative, I decided I wanted to work in FAST RETAILING's CSR Department. The company also appealed to me as it seemed to offer a wealth of possibilities and to be a place that I could grow.
Taking Recycling to the Next Level
I am primarily tasked with the All-Product Recycling Initiative, under which we collect the clothing that customers no longer wear and recycle it in ways such as distributing it to refugee camps around the world. We also implement our recycling initiatives with educational institutions including middle schools, high schools and universities. The excitement the students show and how it opens their eyes to how they can contribute to society makes it very rewarding.
Meaningful Change
I want to change the world for the better. Right now, the number of my FAST RETAILING colleagues is increasing extremely rapidly. If we can change the way that they think, then we can have an impact not just on our customers, but on the families of employees. As this circle grows, I believe that we truly can change the world and take it in a better direction. Changing the world through clothing—it's an exciting prospect and my dream.
Mindset and Valuing Relationships
In taking a job I think that you should focus not on what you want to become, but on what you want to do. There are all kinds of possibilities with FAST RETAILING. Not just in Japan, but overseas. And not just with one brand, but across many brands.
Personally, one thing that I place a premium on is my connections and relationships with other people. This is because whether I am working in a store or at headquarters, it is not just me, but many people who are involved. The reason that I am here today is because of others and I can only do what I do thanks to the cooperation of others.