Employee Interviews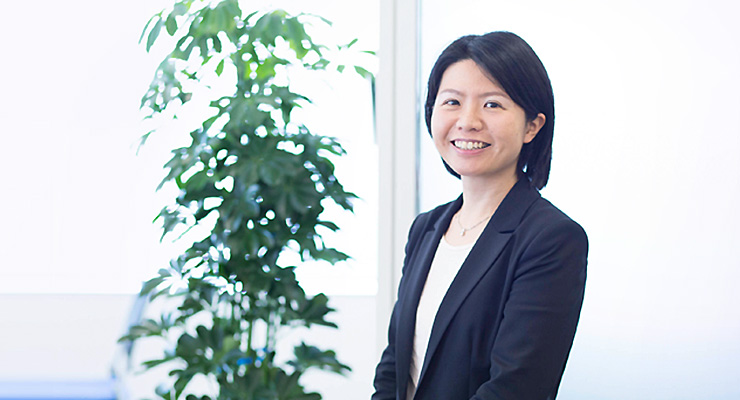 Japan
Ueda
FAST RETAILING
Sustainability Supply Chain Sustainability team
(Current:Manager)
Ueda joined FAST RETAILING in 2005, transitioning from a career at a consulting firm. Since then, she has worked for the Corporate Social Responsibility (CSR) Department where she has tackled environmental issues and strived to change the world for the better in many ways. These include improving the workplace environment by working with core production partners overseas and reducing the company's environmental footprint.
Change for the Better
FAST RETAILING has given me a large stage—a global one—to apply my expertise in the area of CSR. Prior to joining FAST RETAILING, I worked for a consulting firm that specialized in audits. I would conduct surveys and offer advice on how to enhance CSR activities.
On the Frontlines of Change
In my former job, I reached a point where I wanted to work on the frontlines of CSR myself— to not give advice about CSR implementation, but to do it myself. I thought that FAST RETAILING would be the ideal place to grow and apply my abilities. I am glad to say that I was right.
Our clothing is made in plants in many countries and regions and we rely heavily on the cooperation of our partners. Our CSR Sourcing Team ensures that our partners and our supply chain act responsibly. We confirm that there is no forced or child labor or environmental pollution. When there are issues, we act promptly to rectify them. It is extremely rewarding to visit countries where our clothes our made, such as China, Vietnam, Thailand and Bangladesh, and work closely with our partners and manufacturers to affect positive change.
Setting the Bar High
Two of the things that I like about my job is that it is fairly atypical and that that there is a large degree of latitude for me to challenge myself. FAST RETAILING is a good fit for people who are not inclined to follow the beaten path. Here you are allowed to set the bar high, to really challenge yourself, and that is a large part of the appeal of working at FAST RETAILING.