Employee Interviews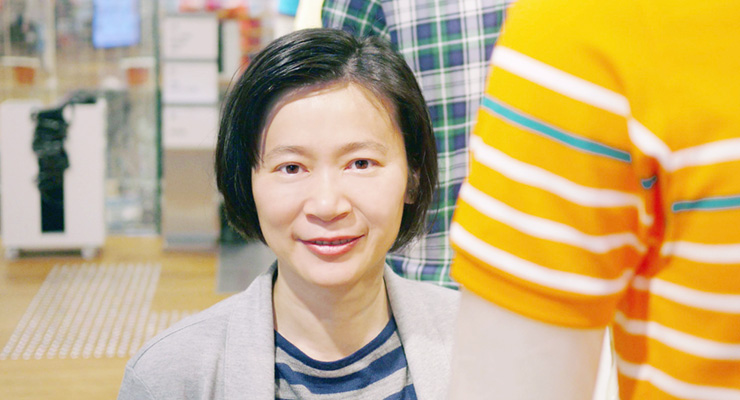 Hong Kong
Irene
UNIQLO
Human Resources Director
(Current:UNIQLO Senior Human Resources Director)
What led you to join the FAST RETAILING Group?
I had enjoyed shopping at UNIQLO in Tokyo before it opened in Hong Kong. In 2005, when UNIQLO arrived here it was big news. Customers queued outside the store for weeks. I heard about the high morale of the Hong Kong UNIQLO team, so, when a recruiter approached me I knew it was a good chance to join this young and energetic company and to expand my horizons globally.
Please tell us about your career and anything unique about the work environment at FAST RETAILING.
I have worked in human resources (HR) for over 10 years, primarily in a local capacity. When I joined UNIQLO Hong Kong, my role was to set up rules and policies for HR from scratch—everything from the HR system and hiring tools to global compensation and global mobility. At FAST RETAILING, I love that I work with HR team members worldwide. Another important difference here is the ZEN-IN KEIEI philosophy and approach—that of everyone as a business leader—which empowers employees to better contribute to the growth of the business.
What motivates you in your work?
I am motivated by the growth I see around me. When I joined UNIQLO Hong Kong, we had five stores with fewer than 500 staff. Currently, we have 16 stores with over 1,500 staff. It is my job to help people here thrive. When I witness talented and committed individuals challenging themselves, growing and succeeding—that is motivating and rewarding. And that makes me even more intent on growing with the company to become the world's top apparel brand and the company that people most want to work for.
What are the advantages of working at FAST RETAILING?
We are a company where you can always challenge yourself. You may fail or succeed, but you are encouraged and enabled to learn from your experience and to grow. This is key to both the long-term success of individual employees and the company as a whole.