Employee Interviews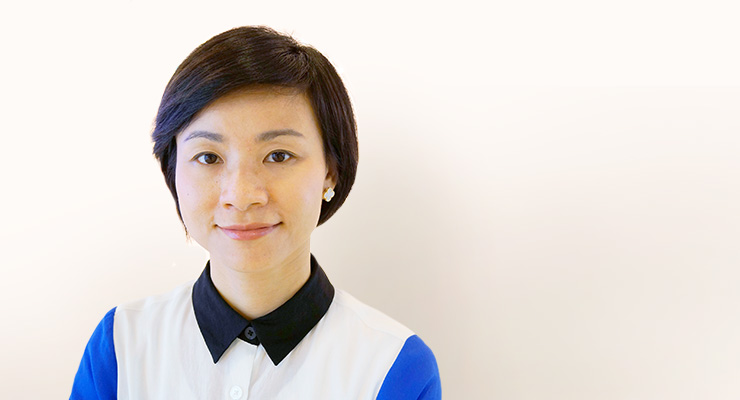 Hong Kong
Joanne
UNIQLO
Merchandising Director
(Current:UNIQLO Senior Merchandising Director)
Joanne was born and raised in Hong Kong, arguably one of the most cosmopolitan cities in the world. She majored in fashion design as an undergrad, but gained her MBA at CALGET in the UK. She made a name for herself in fashion merchandising with some of the world's most recognized brands. Working at Uniqlo gives her the freedom to bring all her talents, and her global perspective, to a much bigger table.
Big Ambitions
When I was just a kid, I always admired Coco Channel. She was such an extraordinary dresser. She turned around the whole fashion industry of her time. I want to work in a big company that is prepared to make that kind of impact. Other companies don't have the vision to become the world's #1 retail apparel group. With Mr. Yanai's ambition, anything is possible.
Continue to Grow
Originally, I worked in fashion buying. Here, I can contribute to other business areas without limitations. I'm heading a Visual Merchandising department, leading window design or even selecting outfits for the mannequins. It is more of a creative role, one in which I can make use of all my abilities. Opening our flagship store in Hong Kong, I had the freedom to share my own understanding of the brand. Next month, I will join the Japanese merchandising team in New York, contributing to the clothing development process for the first time.
Change Fabric
HEATTECH, ULTRA LIGHT DOWN, AIRISM are products that changed the industry. Other companies have similar clothing. But none of them have made such an impact in the market. In Hong Kong, it never gets colder than 13°C (55°F). We still sell the ULTRA LIGHT DOWN product, even in August. It's so easy to wear. You can even wear it when its 15°. The appearance and performance are changing the way people think and dress.