Employee Interviews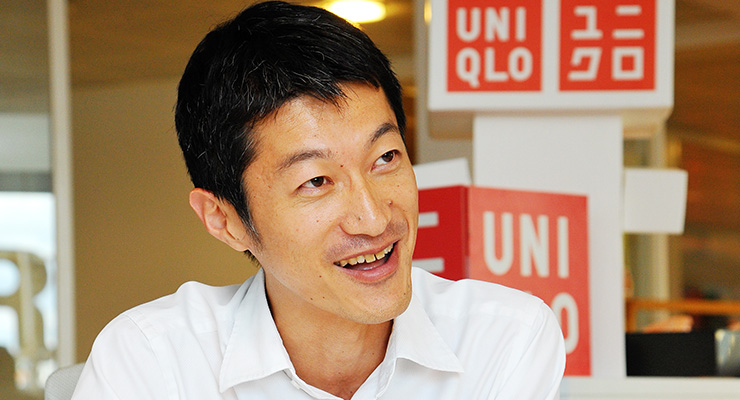 France
Matsubara
UNIQLO
Learning and Development
(Current:Berlin - Germany General Manager)
What do you do at FAST RETAILING?
My current role is organizing, designing and delivering the training for Store Manager Candidates in Europe. I work in human resources, but I am also involved in operations, employee evaluation methods and putting employees in the right place.
How does FAST RETAILING invest in training and educating business leaders?
The training program that I work on is crafted with an eye to getting new graduates up to speed fast and ready to take over a team as a store manager. In manager candidate training, we study the mindset of becoming a true professional in the company. We explain the philosophy, history and values in terms of what works. We teach them to become true business leaders – not just a manager – and to genuinely inspire people.
How does working at FAST RETAILING inspire growth both personally and professionally?
I always tell students and young people that working here you gain a wealth of life skills. You gain excellent people skills and become more effective in your work. Few companies will train employees and put them in the position to run a store that is a million-dollar business at 22 or 23. If you have a chance to attain these people management skills, you can use them for life.
Personally, I was looking for a change when I joined UNIQLO as a store manager candidate in 2000. I wanted to work harder and achieve more in a place where good performers are recognized. Some companies have very strict personnel and payment structures. At FAST RETAILING, if you're really good, you are going to be a star and paid accordingly.
How would you define or characterize your work at FAST RETAILING?
Working for me is a reward in and of itself – it's not just money. My work is satisfying and gives me a reason for being. The time spent working is a huge part of our lives. I want to make use of it. It should be more than just work. It should challenge and bring about enjoyment. You have the freedom to do what you want to do. I never thought of this ten years ago. But recently I found such pleasure in it. UNIQLO gives so many opportunities to express myself. I have fewer barriers to make the brand better through implementing training. I can even share my input with my boss who can eventually share ideas with the CEO, Mr. Yanai. Of all the companies in the world I could work for, I would choose UNIQLO. I recognize that I am really lucky.
What does it take to build a successful career at FAST RETAILING?
If you want to survive and thrive in this company, you need to love a challenge. You have to constantly be open to change. The company is now performing on a plane that I couldn't have imagined 13 years ago. We are expanding rapidly and globally. In five years or even one year, it will be completely different again. You have to renew yourself regularly.
How does FAST RETAILING's work bring innovative clothing to life for customers and change the world for the better?
Our corporate statement says it all: "Changing clothes. Changing conventional wisdom. Change the world." A prime example is HEATTECH innerwear, which absorb heat from the body to keep you warm. It's very different. It helps people not to overdress. You can wear that with a sweater or down jacket and you're all set. That's it. Innovative clothing can change the way people live. We are doing more than selling clothes. I honestly believe that FAST RETAILING's work is good for the world and that's something that I am proud of.