Employee Interviews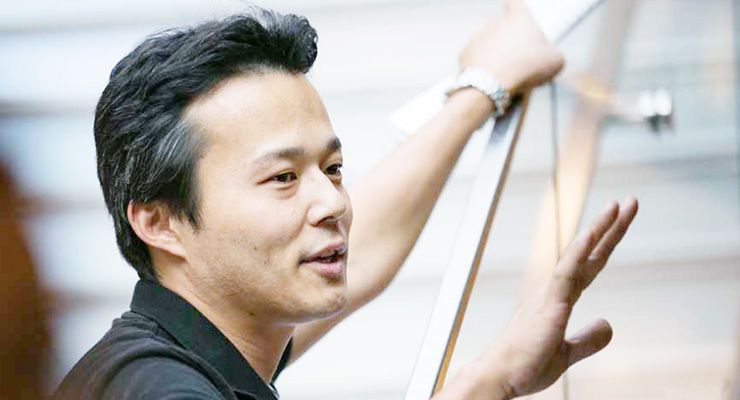 U.S.
Tsukagoshi
UNIQLO
Store Operations Director
(Current:Fast Retailing Group Officer / FRCN COO)
Tsukagoshi started working for Uniqlo in 2002. After gaining experience as a store manager, area manager and regional manager, he went to work in the United States as Sales and Store Operations Manager. He handled the opening launch of the New York 34th Street store in 2011 and the San Francisco store in 2012.
Open to Grow
In October 2011, Uniqlo opened stores on Fifth Avenue and 34th Street in New York City within one week of each other. I handled the openings. I was nervous—it was a lot pressure. Were the sales floors okay? Was there enough inventory? Would the staff perform like they'd been trained? When I went outside before the 34th Street store launch, I saw a line of customers waiting out front, which made me happy. There were about 1,000 customers waiting to get in.
Begin Anew
After the 34th Street store, I started preparing for the opening of the new San Francisco location, Uniqlo's first store on the U.S. West Coast. We started from scratch—I had to handle everything. I negotiated with the construction firm and the logistics company about product deliveries. I recruited and trained staff while working with a marketing company on a project related to the store launch. I truly grew professionally by leaps and bounds.
In the U.S., the home of casual clothing, competition is fierce. I want us to get on track as quickly as possible and secure a dominant position in this market. We'll need people who are willing to play major roles in opening up this effort. I hope you'll come and join me.( Growth- Location- Accelerated )