Employee Interviews
UNIQLO is like a school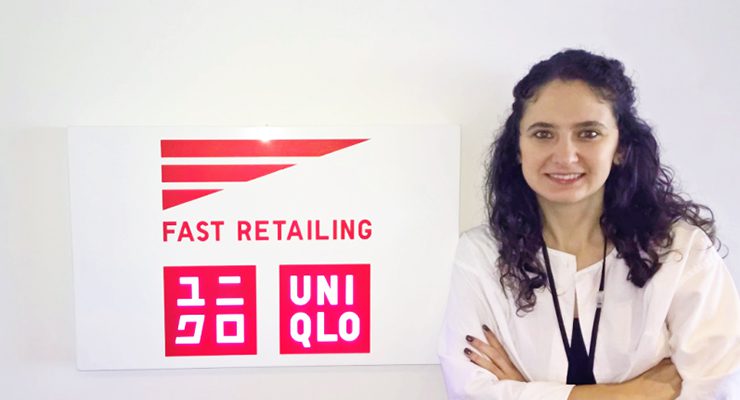 Turkey
Bugse Ecem Karabacak

UNIQLO
Production
What led you to choose to work at FAST RETAILING?
Before starting to work in this company, I researched in detail and I was really impressed with the statements and missions of UNIQLO.

UNIQLO has grown aggressively in the past several years and the goal of the company is to be number one apparel Retail Company in the world.

Our corporate statement is "Changing clothes. Changing conventional wisdom. Change the world."
We believe that our products can change people's life.

There is important chance here to learn the mindset of becoming a professional business leader.
Tell us a bit about your career at UNIQLO?
I graduated from Textile Engineering Department of Istanbul Technical University.

After graduation, I started to work in a textile sourcing office which is the production for one of the UK`s most recognized brand. After working here, a recruiter reached me and I knew it was a big chance to join this dream company, UNIQLO. Then the time came and I joined UNIQLO Turkey Production Office in 2016.

After joining the company, I started to work as assistant supervisor in Turkey and Egypt production.

I will move to Shanghai in September, which is currently the major production base of UNIQLO.
It is a big career opportunity for me.

I really want to continue to learn and gain experience in different countries, departments and business environments.
What would you characterize as the major strengths of FAST RETAILING?
UNIQLO provides truly great clothing for customers. We are aiming to sell high quality clothing with a reasonable price. Customer satisfaction is the most important thing for us.

Another important point is that UNIQLO involves in all the processes, from planning to sales.
As a member of production team, we spend most of our times in production to make great quality products.
How does FAST RETAILING encourage personal and professional growth?
UNIQLO is very dynamic and you can always challenge yourself. I honestly believe that if you are hardworking and willing to learn, there is always a chance to improve yourself.

From September I will be working at Shanghai Office and I am sure it will be a unique experience for me.
What do you do when you aren`t working?
When I am off working, I spend my time relaxing and reading, or staying with my friends and family.

These are the best ways for me to keep myself motivated.
Do you have any words for prospective applicants or aspiring UNIQLO employees?
UNIQLO is like a school. Again, you can develop yourself here. You can gain professional leader skills in order to work more effectively.

If you enjoy challenging, this company is for you.

Do not give up achieving your dreams.