Employee Interviews
Global markets are now our key drivers of growth.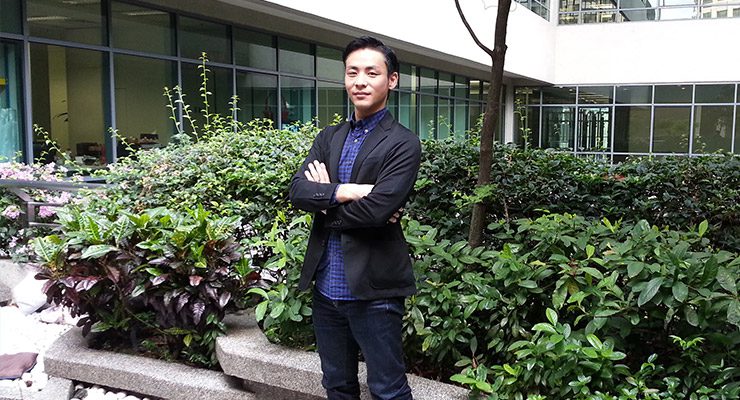 UNIQLO
Co-COO
(Current:UQIN CEO)
Why did you decide to join the Fast Retailing Group?
Global markets are now our key drivers of growth. I recalled when I first joined UNIQLO Japan, it was at its beginning expansion into overseas business in the United Kingdom. I had always dream of working overseas since I joined the company, and over the years my dream had turned into reality. Nothing is impossible in UNIQLO! Aside, this company has great philosophy where it aims to be the world's No.1 casual clothing company with a mission to enable people all over the world to experience the joy, happiness and satisfaction of wearing truly great causal clothing.
How were you growing personally and professionally at Fast Retailing?
I became Store Manager at the age of 23 years old, only a year after I graduated from university. One of the obstacles being a young Store Manager is to manage staffs that have longer work experiences and are older than me. Though there were many difficulties especially in managing people, from this experience I have learned how to build strong relationship and communication with people. Having the golden opportunity to work overseas has broadened my horizon. Every person, every culture, every language, are unique in their own way.
Can you tell me about your career and current role at Fast Retailing?
When I was in Japan, I was a Store Manager for 4 years, follow by 2 years as an Area Manager, moving to Training department for 4 years and subsequently in Store Operations Support for another 2 years. Later I was transferred to Singapore as a Store Operations Manager (2 years) and promoted to COO serving for a brief period of 6 months before designated to Malaysia at the end of year 2015 as Co-COO until current. Present I have 8 departments reporting under me (Operations, E-Commerce, Store Operations Support, Loss Prevention, Visual Merchandising, Fast Retailing Management & Innovation Centre, Merchandising Planning, and Inventory Control)
What do you want to achieve in the future?
To develop & strengthen UNIQLO Malaysia business. To open 100 stores and achieve double of sales from current by year 2020. We will also focus on E-Commerce business with anticipation of future growth in online shopping. At the same time, I want UNIQLO Malaysia to be one of the key members of Malaysia CSR community. I want to drive and enhance UNIQLO Malaysia CSR through our CSR donate to refugees and others in need with the help of UNCHR and local NGOs through our All-Product Recycling Initiative.
What do you enjoy most about your job?
When I see my members' progress, it is the happiest time for me. In UNIQLO Malaysia, we have a vast diversity of cultures, races and background. Everyone is different, and everyone works differently. This motivates me to find the best way for each member to develop not just in professional development but also their personal development.
What do you do in your holiday and after working?
I enjoy with my family by shopping, dinner, watch a movie or sports.