Employee Interviews
You will know you can truly enrich everyone's life all over the world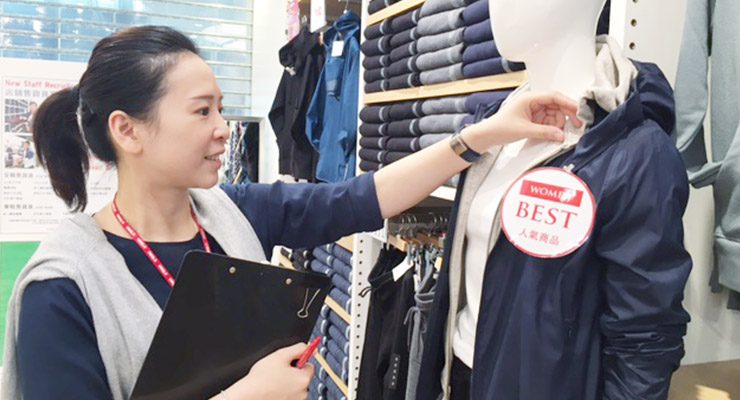 UNIQLO
Super Star Store Manager
Why did you decide to join the FAST RETAILING Group?
When UNIQLO introduced its first store in Hong Kong in 2005, I joined as a senior salesperson. I started learning about this brand, and found myself agree so much with FR group statement "Changing clothes. Changing conventional wisdom. Change the world". Besides, what they emphasize on customer-oriented mindset and corporate activities, makes me want to develop my career here long termly to contribute to society.
Can you tell me about your career and current role at FR?
I joined as a Senior Salesperson in UNIQLO Hong Kong in 2005 and became a Store Manager 2 years later. After that, I was promoted step-by-step to Star Store Manager in 2012. In 2013-2015, I was assigned as Area manager managing several stores.
Recently, I am a general Store Manager of Lee Theatre Flagship Store, aiming at supporting the continuous development of UNIQLO Hong Kong and hoping to let all Hong Kong people to wear truly great clothing.
Is there anything else that you would like to share?
Working in FR Group, you can indeed make impossible possible. It is a company that offers various opportunity supporting career development, you can learn a lot management skills that makes you become a business leader. You will know you can truly enrich everyone's life all over the world.