Employee Interviews
My team feels like a mini United Nations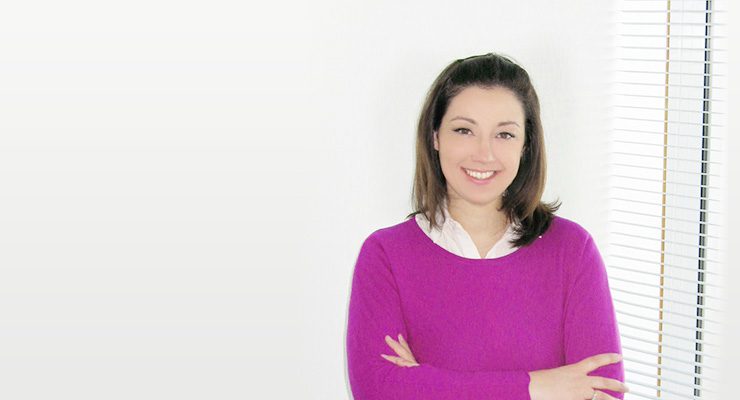 FAST RETAILING
HR
(Current:HR Manager)
An integral member of the global human resources team, Claire is passionate about making FAST RETAILING a leading choice for promising candidates. Toward this end she and other HR team members employ innovative approaches and think outside the box to devise solutions that support UNIQLO's ongoing expansion and success.
Why did you choose FAST RETAILING?
Before I started in 2011, I had heard about UNIQLO's success in Paris and was curious about this innovative Japanese company. Europe was ripe for expansion. I wanted to be a part of the adventure and write a new chapter in the UNIQLO story. The people I met at the company were ambitious and had strong work ethic and good core values. I was excited to get in on the ground floor. Everything seemed to be possible with hard work. The company's mission to "change the world" inspired me and has proved to be more than a principle on paper—it is for real.
What do you see setting FAST RETAILING apart from the competition?
One is our core management principle of Global One, which means that we share and utilize the best practices from different countries. In this way we constantly enhance our operations so that we uniformly operate up to world-class standards. We travel the world to meet and collaborate with our HR peers and discover new ways of working better.
What are some key benefits of working in Human Resources at FAST RETAILING?
We have the chance to work extremely closely with other departments, including stores. At FAST RETAILING, the stores are the core of our company. When we implement new processes or tools, we work as a team of leaders to identify needs. The benefits of this are many. On a personal level it is satisfying to work in a dynamic environment and to see concrete results. On a business level, this way of developing new programs streamlines and improves overall operations.
How do you contribute to the globalization of FAST RETAILING?
Developing and implementing recruiting tools is part of my job. My main focus is managing the European recruitment of our UNIQLO manager candidates (UMCs), new graduates that we recruit to be part of an intensive one-year training program in our stores to prime them to lead stores today and the company tomorrow.

We have store openings almost every day somewhere in the world, in both established as well as new markets. I personally was involved in hiring 250 members for the store in Berlin. Hiring an ever-increasing number of people and accelerating the recruiting process in far-reaching locations without compromising quality is a great challenge.
What challenges do you face working in a global environment?
My team feels like a mini United Nations. Things were not easy in the beginning because of differences in culture, working style and language. However, we are united by a common goal and passion. Each person makes efforts to understand each other, work together and overcome difficulties. It is precisely team environments like this that will enable FAST RETAILING to achieve its dream of becoming the world's largest apparel retailer.