Employee Interviews
There is an amazing level of team spirit across the different brands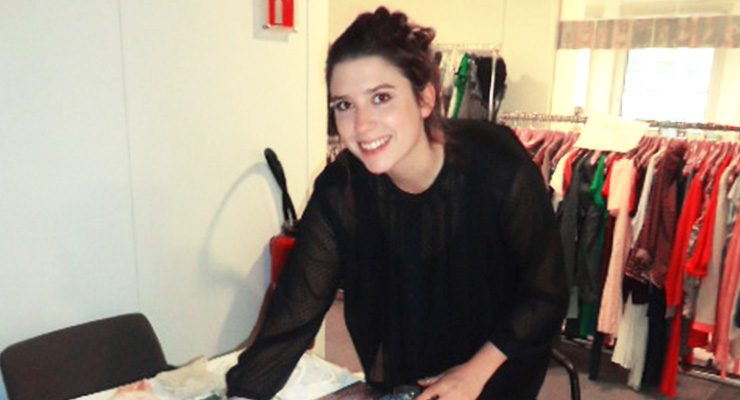 Princesse tam.tam
Senior Designer
Julia credits the challenges she has faced at FAST RETAILING for helping her to raise her game. The supportive environment, collaborative initiatives and pervasive sense of teamwork have inspired her to create lingerie designs with an eye to changing the world.
How has working at FAST RETAILING inspired you to grow personally and professionally?
Working for FAST RETAILING comes with challenges. As a designer I have to challenge myself each season to go further and push the boundaries of creativity and innovation. FAST RETAILING essentially gave me the keys to open the door to my own professional career. Now I always try to see new products through the eyes of the customer. In line with our mission of changing clothing and changing the world, I try to imagine in advance how a product such as our lingerie could change the life of the wearer. This new way of thinking is a breath of fresh air for me and for our business and it has substantially boosted my creativity.
How has your work at FAST RETAILING inspired and impacted others?
I had the chance to meet and work with the UNIQLO underwear team. That was a great experience because we interacted extremely well and were able to exchange expertise in our businesses to bring something better to the international market. We have a lot to learn from each other. They have amazing international market expertise and we have the "French touch" creativity. We were really happy to be able to pool our knowledge to improve both of our businesses.
What sets apart FAST RETAILING from other companies?
The customer is always our first concern. In our work there are new challenges each day. This is part of why it is crucial to put yourself in the position of the customer. If you always think like a customer there are always new challenges. Thanks to this you can run with your projects until you reach this point where you know this product will change the daily life of the customer when it hits the market. I think that viewing the business through customers' eyes is a great way of showing understanding, humility and solidarity. There are not many global companies that have this level of respect for the customer.
How do your teammates and colleagues at FAST RETAILING affect your work?
There is an amazing level of team spirit across the different brands. I had the chance to work in partnership on a project with COMPTOIR DES COTONNIERS (CDC). We created a product for CDC and Princesse tam.tam. It was incredibly fun because we really share a passion for fashion and were driven to craft an item that could be so comfortable that a woman could wear it every day. And today the product is a great success in stores.