Employee Interviews
A Merit-Based Workplace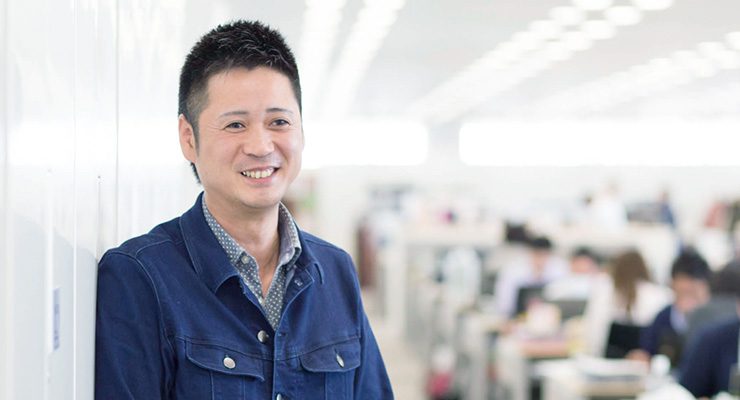 GU
Inventory Control, Logistics, Sales Support,
Overseas Business/Store Development Director
(Current:Fast Retailing Group Officer GU Japan Business COO)
With more than 15 years at FAST RETAILING, Ogura is an example of the wealth of experience that one can accrue working in multiple functions across brands. From store manager to supervisor and working as an inventory control leader at UNIQLO, Ogura is now helping to drive the rapid growth of the up-and-coming GU label.
A Merit-Based Workplace
FAST RETAILING is one of the few companies, if not the only one, that has so actively embraced an entirely merit-based approach. Based on the part-time work that I did when I was a student, I thought that once you got a job you would always be looking over your shoulder at your boss, that there would be an excess of bureaucracy. That is why UNIQLO was such a breath of fresh air for me. The concepts and values I found here—a purely performance-based environment where the store manager is the pivotal presence and the main actor—struck a chord with me. They still do.
A Place to Grow
Here you will find a place that is conducive to growth—both personal and professional. This is related to the performance-based philosophy. The company encourages you to take challenges, to take risks and to achieve. It teaches you not to fear failure, and looks beyond it, emphasizing your performance now. There is always a new challenge and opportunity just around the corner. I have worked for multiple brands and fulfilled an array of functions—from store manager and inventory control leader to working in sales and store operations, marketing and logistics. The company is populated with people who, regardless of age, are always burning with a passion to tackle a new challenge. In the process, they blossom into high-caliber employees and drive the company forward, constantly reinventing it. It is something to see.
A Special Group
FAST RETAILING is likely a good fit for people who chase their dreams, people who like to work with others and people who like to think for themselves, rather than simply be told what to do. If you burn with that kind of passion, you would be a great fit here!