Employee Interviews
A seemingly endless amount of opportunity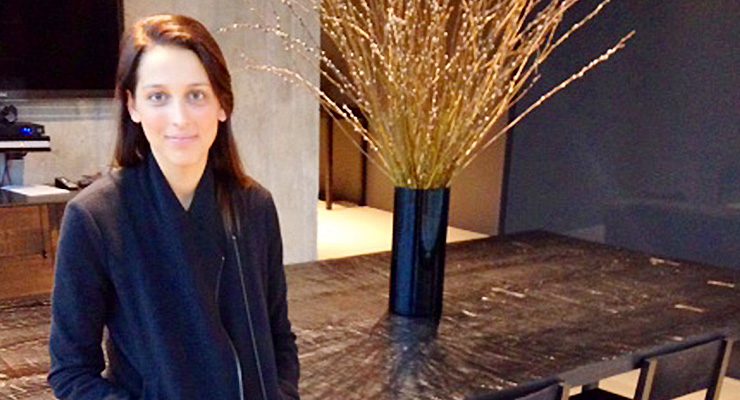 HELMUT LANG
Theory Retail Planning Director
(Current:Merchandising Planning - Director)
Since joining FAST RETAILING Abby has had the pleasure of working with multiple FAST RETAILING brands. Coming from a completely different career working in the financial sector, her career at FAST RETAILING and superiors have inspired her to grow on many levels.
What about FAST RETAILING inspires you?
First the global nature of FAST RETAILING inspires me. Being part of a global company creates a seemingly endless amount of opportunity. To know that I could do my current job in many different parts of the world and that there are other functions across other brands inspires me to constantly maintain a global viewpoint and think on a larger scale. Equally important are the people. My colleagues inspire me every day. Knowing that I have other people to bounce ideas off and to share my thoughts with is truly invaluable. Everyone is so passionate about our work. It is obvious that we are all here because we care about the growth of the company . Interacting with people in different parts of the world also fosters new ways of thinking about our daily work.
How has working at FAST RETAILING helped you to grow personally and professionally?
Prior to this job, I worked in banking and had no real experience in the fashion industry. Professionally, I have grown from a merchandising assistant to a director of planning and have constantly challenged myself to think bigger and learn new things. On a personal level, the relationships I have made at this company are what inspire me to continue pushing myself to be better.
How have you benefitted by working with multiple brands within FAST RETAILING?
I spent the first three and a half years here working for Theory and for the past one and a half focused on HELMUT LANG. Working across the portfolio of FAST RETAILING brands has allowed me a unique opportunity to be part of brands with very different identities and at different stages of their lifecycles, but with the same general company philosophy. FAST RETAILING's different labels offer access to a limitless variety of opportunity.
FAST RETAILING is a large, rapidly growing company. How does the company motivate employees to become true business managers and leaders?
Although we work at a large company, there is still the feeling that each and every employee can make a significant impact. As a junior member of my team, I was given the opportunity to work on important projects and sit in on meetings with senior members of my team. These experiences inspired me—and continue to inspire me—to grow into a manager and business leader. This is embodied by our ZEN-IN KEIEI philosophy, the concept that everyone is a business leader.
How are you recognized for your professional achievements?
Over the past five years, my boss has consistently done an amazing job at giving me meaningful feedback at various points in my career. Her advice and experience have been instrumental to my growth and I would not be in my current position without her guidance and support.