Last Updated: 2017.05.30
to Japanese page
UNIQLO Harvard Graduate School Fellowship Programs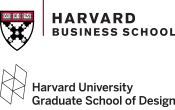 UNIQLO has established fellowships for Japanese students who have been accepted into the Harvard Business School and the Harvard University Graduate School of Design, but do not have corporate sponsorship. The fellowship program will provide world-class educational opportunities to promising individuals, regardless of their financial circumstances, to pursue careers as managers or designers.
Support for the Asian University for Women,
an international university in Bangladesh
In June 2013, Fast Retailing announced that it would donate US$1 million (approximately ¥100 million) in the form of scholarships to the Asian University for Women, an international university in Bangladesh. The university's mission is to help Asian women become leaders on the world stage and to promote the social advancement of women by providing any young woman with the motivation to learn the opportunity to continue their education. Since 2014, AUW students have participated in summer internships at Grameen UNIQLO in Dhaka and Fast Retailing in Tokyo, where they learn about business operations and conduct market research.
Promotion of TOMODACHI UNIQLO Fellowship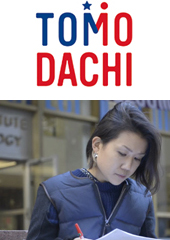 Since 2012, Fast Retailing has supported the TOMODACHI Initiative. The public-private partnership was created to support Japan's recovery from the 2011 earthquake and strengthen cultural and economic ties between Japan and the United States by investing in their next generation of leaders. By providing scholarships to Japanese students at top universities and graduate schools in the U.S., Fast Retailing is helping them achieve their dream on the global stage. Since 2014, the TOMODACHI scholars have participated in a summer internships at the UNIQLO USA offices in New York, supporting marketing and sustainability activities.

Top of page